Services offered
Some of the core solutions offered by us.
Legal Support
We provide assistance in all the legal matters and advice in legal documentation, negotiations, contracts, etc. We are responsible for defending the rights and the legitimate interests of client and maintain client relationships. We give assistance in providing legal solutions to the problems that have cropped up and ensures that it is in compliance with the current laws. We help to prepare the legal cases and ensure that they are being submitted to the relevant authorities.
Fraud Investigation
A big part of fraud prevention is communicating the program across the organization. The old adage, "an ounce of prevention equals a pound of cure" rings true for fraud detection. If everyone knows there are systems in place that alert to potential fraud or breach of controls, and that every single transaction running through your systems is monitored, you've got a great preventative measure. It lets people know that they shouldn't bother, because they will get caught.
Security Auditing
We believe businesses and individuals shouldn't compromise their safety and security exposing risk to them or the public. We are field trained, incident tested, experienced security consultants to conduct a full overt and covert security audit of our clients' current security plan. We always provide secure end-to-end and integrated straightforward solutions to securely simplify your lives and infrastructures; backed by the experience, innovation and unique technologies.
SURVEILLANCE & ANALYTICS
Implementing a robust and scalable security infrastructure can be a complex task in an real-world environment. We have extensive experience in solving complex security issues, developing sound mitigation strategies, and deploying security infrastructure solutions. We provide flexible end to end solutions such as Smart City Surveillance, Traffic Management, Transport & Logistic Management, Infrastructure Security Management and AI based Video and Image Analytics.
About Us


We provide comprehensive solutions & advise relating to Legal Support, Financial Fraud Investigation, Security Auditing etc.



Legal Support
Fraud Investigation
Security Auditing
Surveillance & Analytics
We offer Legal and Security Consultancy service to provide our clients a safe and secure environment for their people, property and profits. We do this by using recent legal provision and modern security management techniques for an Integrated Security Solution with cost effective options.
Our consultancy approach is delivered by an experienced and diverse consulting team, supported by our accountants, investigators, economists, technology specialists, ex-law enforcement professionals and regulators. As you would expect, we think and act 'forensically'. This means:
immersing ourselves in the detail, sometimes using technology to analyses millions of pages of data
using full audit trails, as most of our work ends up in court or another legal forum
using deep investigative skills to get to the heart of the issue, showing determination and sensitivity to our clients
Our team has vast experience in designing a comprehensive Security & Legal Solutions to meet all requirements, or address any particular issue relevant to the assignment.
Director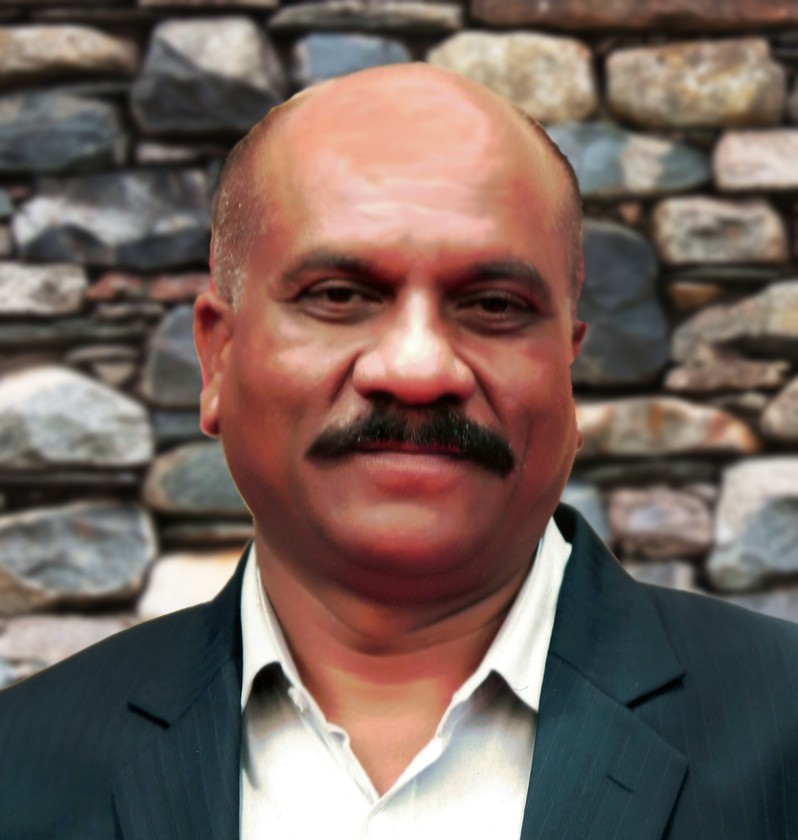 Vasant Dhoble is an Ex-Police officer who served the department with clear intension of eradicating crime from the society. With same zeal, he has formed this firm to continue his contribution to society and support Corporate from Crime and Losses. His experience is the backbone of our organization.
Achievements:
In total, 37 years' of experience in various domains.
Have five years' experience in Economic Offence Wing (EOW), Crime Branch, Mumbai, successfully solving more than 300 bank and economic fraud cases/offences.
Served for two years' in Social Service Branch (SSB), Crime Branch, Mumbai, rescuing more than 1300 minors and women from human trafficking and child labour.
Developed and implemented new protocols for Missing Persons Unit resulting in approximately 7000 missing individuals including childerns been found in the time span of six months.
Was appointed as a nodal officer by Mumbai police, for installation of 6000 CCTV at strategic locations for Mumbai's CCTV surveillance project.
Experience:
Legal Solutions: Successfully guided the subordinates in taking appropriate legal action resulting in justice to the complainant.
Economic Fraud Investigation: Investigated and supervised the cases registered for defrauding organizations such as banks, insurance companies, Non-Banking Financial Companies and Corporate resulting in prompt apprehension of fraudsters.
Security Auditing: Consultant to some of India's largest firms, providing comprehensive secruity audition and solutions.
Downloads
Download brochures to get more detailed information on services related to Surveillance and Analytics
We have field experts from various domains specializing in consulting and strategizing solutions to your problems.
News
Vasant Dhoble (L) and CM Fadnavis (Source: Mumbai Mirror)